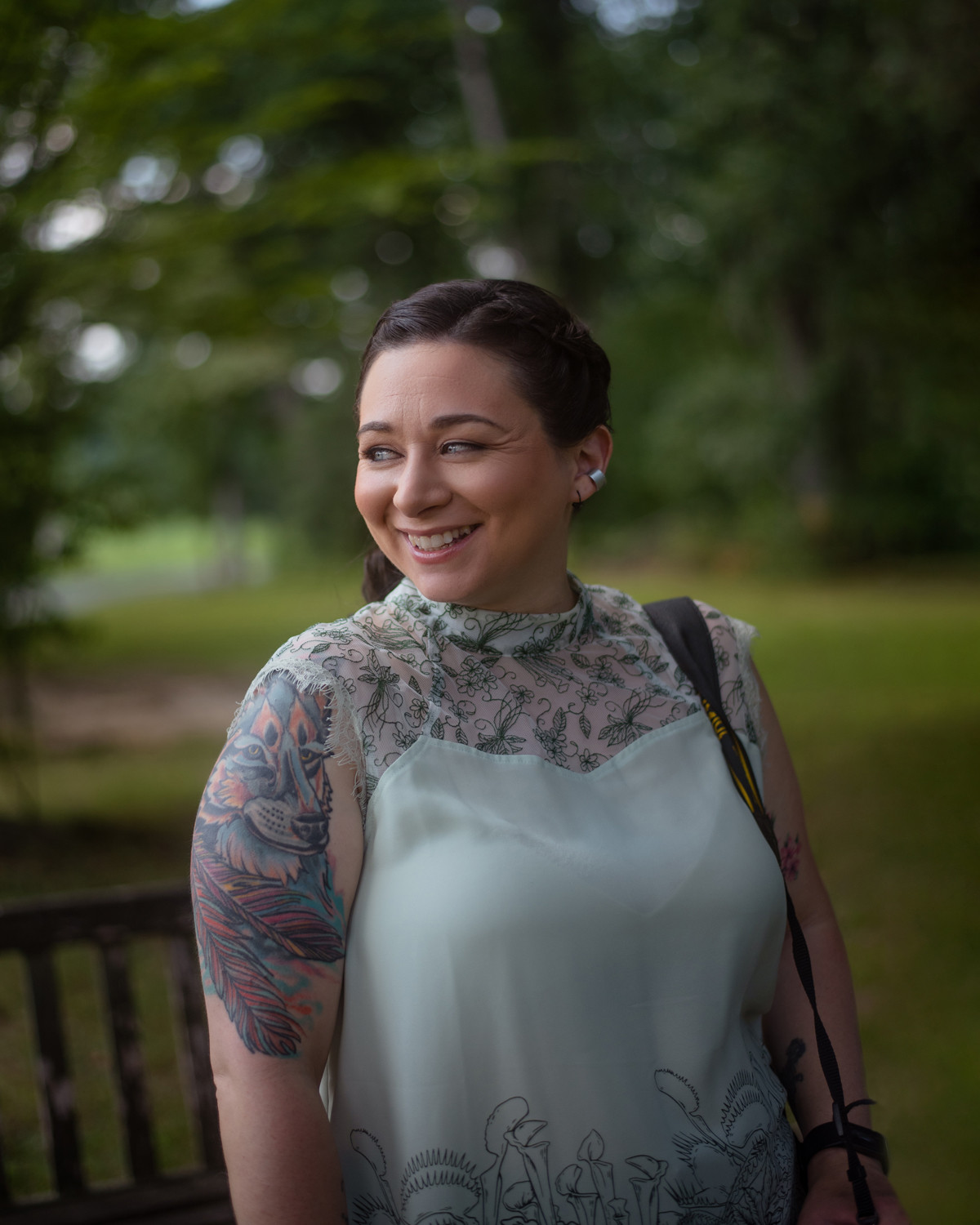 Hello! I'm Kat Lucille. A portraiture and wedding photographer based in New Jersey.
I have been involved in various forms of art for as long as I can remember - from chorus and theater to drawing, to period fencing and stage combat - but photography has always been a primary love of mine. I'm an avid reader (I like to call myself a book dragon), music lover and nature baby.
I have held a camera in my hands since I was a child - starting with your classic Polaroid and one-time-use cameras, moving into film in school, to finally digital. (I miss dark rooms so much! IT was so magical to see images come to life on the paper!)
I pour my energy into making a session the best possible experience I can for my clients. From the consultation to the post-production, I make sure you are part of the shoot. I love being able to personalize shoots to best fit the needs of the client.
I am a strong believer in diversity and inclusion, and that everyone is beautiful as they are - no matter what you feel your "flaws" are. I believe in getting the best image possible in-camera, instead of all post-processed. I always say up-front that I am a Photographer, not a Photoshop Artist. I pride myself on doing everything in my power to make clients as comfortable as possible. I'm always honored when a client wants to try something new with me, to create a something utterly unique to them. I absolutely believe in the photo not looking forced, but the client doing what comes naturally to them. I enjoy photographing - I want whoever I am working with to be enjoying the time as well!